Sure, it may not feel like it's time to start decking the halls and making the season bright, but nearly 40% of people begin their holiday shopping before Halloween. That means that before you know it there will be holiday marketing campaigns everywhere with countless businesses rushing to cash in on a spending frenzy.
While we don't know exactly what holiday shopping is going to look like this year, we can be sure that changes in consumer behavior are going to happen. This year more than ever, it is important to create campaigns that actually delight customers instead of adding to the holiday "noise."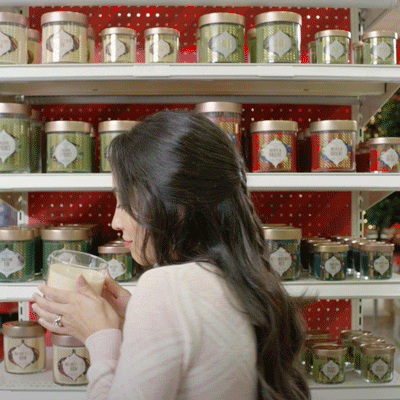 Review your previous holiday marketing campaign.
Taking a look back at previous holiday campaigns can help you to understand the behavior of your target audience. It will also give you a better understanding of past trends and how they impacted the growth of your business.
Hit key emotions with your campaign.
It's easy to think that most people make decisions purely based on reason. The truth, however, is, that all individuals make decisions emotionally after which they justify their decisions with reason. Keeping this in mind, a successful holiday marketing campaign should be an emotional one. Campaigns that gain the most traction are usually focused on giving back, gratitude, friendship, or being home for the holidays.
Create a mobile marketing strategy.
It's hard to ignore the power of mobile phones. Over 61% of the web traffic to retail websites are from mobile phones. This means most shoppers prefer to browse through products and order them on the move. Creating mobile ads and optimizing your mobile apps for holidays can drive sales conversions and set great customer experience.
Utilize video marketing for holiday promotions.
Why is it important to incorporate video into your holiday marketing? Because there is no better way to communicate a holiday message than with video. Video marketing allows you to market your overall brand, not just your products.
Check out these holiday video ads that had me in tune with #allthefeels.
Coca Cola 2020 – https://www.youtube.com/watch?v=yg4Mq5EAEzw
Amazon – https://www.youtube.com/watch?v=l8qZfNrmk3o
Create a social media campaign to spread good cheer (AKA brand awareness)
Social connections go far beyond events and parties this time of year. Prioritize social with organic posts that build community and increase awareness for your business in addition to paid campaigns to drive conversions. Using both allows you to grow a community and then focus on converting those new fans.
Like it or not the holidays are here and people want to spend money. That makes it the perfect time to make an investment in an emotional bond with your target audience. By segmenting your customers for a truly personalized experience, and making your campaigns easy to share you are positioning yourself for the greatest success with the upcoming holiday season.